Journeys No. 9: Up in the Air
A case for tiny aircraft and meaningful, breathtaking flights
Flying High (and Low)
Last week, over chilaquiles around a live-edge timber table in my Oaxaca bed and breakfast, I heard something that stuck with me. A middle-aged English couple who call Devon, UK, home explained that they loved to travel, but now do it secretly to avoid being shamed in their community. This clandestine jet-setting is apparently necessary in an area overwhelmingly judgmental of air travel that's becoming, as this couple described, increasingly insular and less tolerant of outsiders. (In Scandinavia, too, this is a thing; the Swedes even have a word for it: flygskam, flying shame.)
It's not lost on me that as a travel writer I contribute far more than my fair share of CO2 emissions to a planet already deep in the throes of global warming and climate change–related wounds. But what I want to do here, with full disclosure that I am aware of the drawbacks, is actually celebrate air travel.
Some might lambast me for saying it, but flying is one of my biggest joys. Not only does it grant me access to the planet's greatest wonders and spectacles, it also shows me exhilarating landscapes the likes of which I'd never see with feet planted on terra firma. I adore a good road trip, I've always loved sailing, and find train journeys enticingly retro. If surfing could be a mode of transportation I'd use it! But there's something to be said for efficiency, especially when the number of stories I can sell is directly linked to how many destinations I can reach.
Because of my work I've been beyond fortunate to soar through—and savor—the skies quite a bit. To some extent, each of those flights has left an impression. (And no, it's not always a positive one, whether it's a mid-flight announcement of engine problems, a sobbing seatmate, or being stuck in a middle seat with a broken TV monitor for a 17-hour flight.) I've discovered that oftentimes the smaller the plane the more exciting the destination, since tiny aircraft often indicate a remote or less discovered place.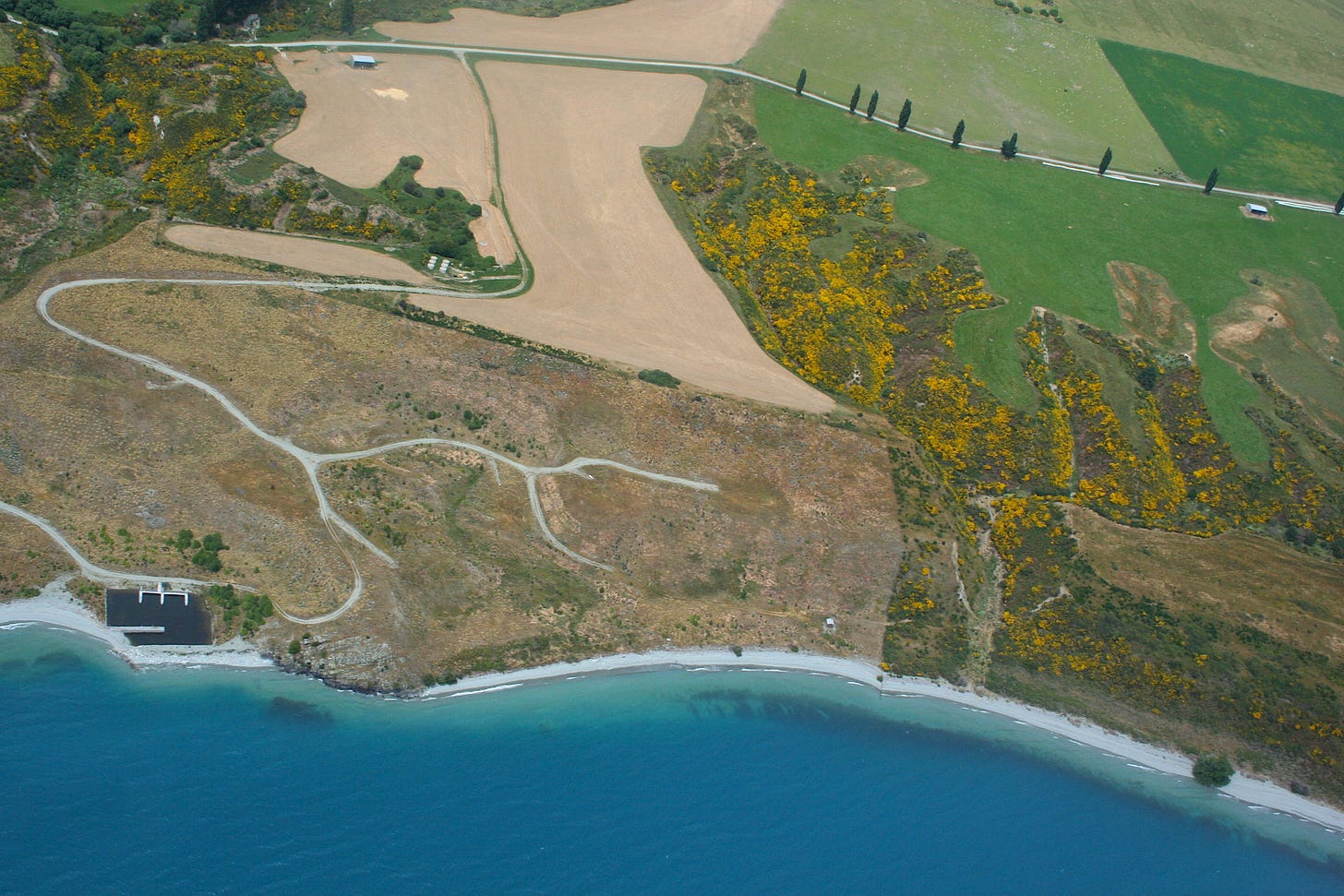 Instead of fearing what often feel like VW microbuses with wings, I've found myself anticipating them. This enthusiasm emerged only after my first experience on one, a scenic flight from Queenstown, New Zealand, to Milford Sound. If I remember correctly, there were tears flowing from my sister's eyes, but I was awed at the serpentine curves of the braided rivers, the blue glow of the glaciers and mountains that seemed so close they were almost within arm's reach. The silken blue Lake Wakatipu and its plush green banks gave me my first taste of aerial photography in the form of vibrant, abstracted landscapes paying homage to Richard Diebenkorn's painted canvases.
I've learned to recognize a small plane by the ticket you're handed at the counter—usually handwritten, sometimes just a piece of plastic you hand in upon boarding—or lack thereof. I was stoked just this last weekend when I walked onto the tarmac in Oaxaca, lit in soft pink from the impending sunrise silhouetting the surrounding mountains, and saw Aerotucán's Cessna Caravan that would be taking us to Puerto Escondido. The 14-seater is the same style I've flown on safari in Kenya and Botswana, landing on dirt runways as wildlife watch, taking on the role of air traffic controller. Everything looks different from above, and this Mexican puddle-jumper provided magic in the form of sun emerging behind endless layers of ridges and valleys.
I'm always surprised by just how blue the oceans can appear from that great height, but never so much as in the Maldives, where it seemed fake until the Emirates behemoth actually landed and I could touch it for myself. Approaching Bora Bora through wispy clouds also felt surreal, as if Earth and its seas had been supplanted by an alien illusion. At the same time a different perspective can make land feel just as otherworldly. Like when I sat in the copilot seat of a teeny craft just barely clearing vast, dry plateaus in Namibia that seemed born of Westworld.
I was aboard Qantas' inaugural Dreamliner flight, from Melbourne to Los Angeles, which was festive and fun. From time to time I've been fortunate to ride up front—no, not in the cockpit, but in business or first class. Turkish Airlines was my very first taste of the good life, and I was most recently indulged by Cathay Pacific on their Boeing 777 between Hong Kong and Johannesburg, en route to Madagascar. (Their exquisite lounges in HK, by the way, are a compelling reason to fly—and have yoga and guided meditation stations.) The lie-flat seat was so roomy I was able to kick off my soft slippers and sleep on my stomach, knee up to the side (as in my bed at home), until I grew hungry for a juicy, delectable cheeseburger snack.
Then there are the helicopters, true treats. The sensation is almost like when I paraglided in Colombia, or hot air ballooned in Myanmar. Heli flights are my most favorite—exhilarating and producing the most incredible photographs. In Siem Reap, Cambodia, I shot ancient temples shrunken to architectural models; above Australia's Great Barrier Reef I captured an oceanic river and the famed Heart Reef. Cheesy, sure, but no less breathtaking. Flying to Kokomo Private Island Fiji presented me with postcard-worthy views of deserted white-sand islands encircled by surreal turquoise, and water moving over reef in organic patterned perfection.
Tucked inside the aquamarine and white striped helicopter belonging to Time + Tide Miavana, noise-canceling headphones emitting floaty indie melodies, I got the most epic picture of Madagascar. Like Tommy James & The Shondells sang, it was "crystal blue persuasion"—the clearest, cleanest liquid showcasing turtles, coral and even bull sharks; zebu (local cows) leaving tracks in camel-colored sand, cliffs dropping into the sea. One can appreciate the curvature of Earth from up there, see the reflection of clouds on the water, and move through weather and rain which, elevated closer to the source, is far more enjoyable than on land.
I don't fly in vain. I'm thoughtful about where I decide to travel, and I strive to get there in the fewest flights possible—according to a NASA report, 25% of flight emissions come from takeoff and landing. I've consciously begun taking fewer short trips, trying to balance out my work travel with long stints not going anywhere at all, like the 60 days straight I spend planted on the island of Bali twice a year.
I like to think that what I'm spending in CO2, I'm making up for in words and pictures by sharing glimpses of other places and cultures that, hopefully, serve to diminish fear while increasing understanding, compassion and equality. It's a beautiful world we call home, and I strongly feel that actually seeing it makes the case for protecting it all the more riveting. As we kick off 2020, I'd encourage everyone to walk onto a plane headed somewhere outside their comfort zone or personal border, and feel the delight and challenge of stepping off somewhere brand new. It's thrilling, certainly, but for me it's critical.
Further reading:
Downtown LA's most gorgeous new restaurant, Red Herring